JOEL BROWN
Joel Brown's actively eclectic performances as a soloist and chamber musician have included appearances with the Chamber Music Society of Lincoln Center, the Festival of Contemporary Music at Tanglewood, the Saratoga Chamber Music Festival, the Caramoor Festival, and the Killington Festival. Internationally, he has played at the Barbican in London, in British Columbia at the Music in the Mountains Chamber Music Festival, and in the Czech Republic at the Mikulov Guitar Festival as concerto soloist with the Martinů  Chamber Orchestra. Notable appearances in the United States include Carnegie Hall with Dawn Upshaw, recitals on both coasts with mezzo-soprano Frederica von Stade, and with the Boston Pops Orchestra. Brown has also performed on NBC's Today, CNN's Showbiz Today, on NPR, and on the BBC.
Brown is the founding member of Tritonis, a flute (Kristin Bacchiocchi), cello (Ann Alton), and guitar trio that has appeared at the Guitar Foundation of America conference in Miami, at National Flute Association conventions in New York and Boston, and in universities and recital halls across the nation. He also commissioned new music by composers such as Andrew York, Vivian Fine, and Loris Chobanian for their critically acclaimed CD Five Premieres – Chamber Works with Guitar (Albany Records). Brown performs regularly as a member of Chris Brubeck's Triple Play, a crossover group blending jazz with blues and folk music. The trio has played in nearly every state of the Union, and in 2006 performed at the Monterey Jazz Festival with the Dave Brubeck Quartet for the world premiere of Dave's Cannery Row Suite.
Their newest CD, Live at Arthur Zankel Music Center, features Dave Brubeck as their guest. Brown's other recordings include Bach to Brubeck with the London Symphony Orchestra (Koch International), Chords and Thyme (Dorian Recordings) with guitarist Edward Flower, King's Court and Celtic Fair (Telarc) with the Empire Brass, and Across Your Dreams (Telarc) with Frederica von Stade. In 2005, Brown's critically acclaimed Christmas Cedar and Spruce was released by Albany Records. Joel Brown is a Senior-Artist-in-Residence in classical guitar at Skidmore College in Saratoga Springs, NY.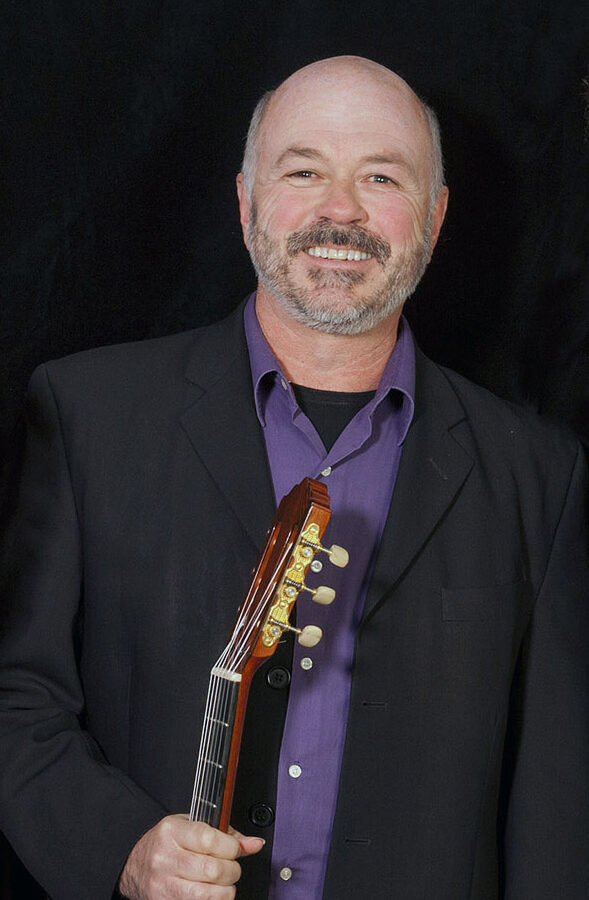 STEN ISACHSEN
Sten has performed as a concerto soloist with the University at Albany Orchestra and the Ithaca College String Quartet. He has Bachelor's and Master of Music degrees in Guitar Performance from Ithaca College, as well as an Associate Degree in Music Performance from Schenectady County Community College. He has studied guitar with Frederick Hand, Ed Flower, and Joel Brown, and has participated in master classes with Manuel Barrueco, Sergio and Odair Assad, and Benjamin Verdery. Sten is a founding member of the Finger Lakes Guitar Quartet, which has commissioned works from composer Anthony Holland. He is also a member of the Musicians of Ma'alwyck, a classical trio in residence at the Schuyler Mansion, the Pruyn House and Schenectady County Community College. Musicians of Ma'alwyck have steadily gained acclaim in the classical-music world, and the addition of guitar makes them an unusual and in-demand ensemble.
In addition to his work as a classical guitarist, Sten performs regularly on steel-string and electric guitars, as well as mandolin, providing support for artists like Charlie Louvin, The Haggar Twins, and many greater New York musicians, including Jim Gaudet and The Railroad Boys, MotherJudge, and The Spirit of Johnny Cash. Sten is endorsed by Martin Guitars and D'Addario Strings. A dedicated teacher, he's an Assistant Professor at Schenectady County Community College – which offers an outstanding undergraduate Music Audio Technology program as well a Guitar Performance program. He also maintains a private studio in Delmar, NY.
Sten is owner of North Albany Studios, a rehearsal studio complex and recording facility, and he is also engineer and producer at Bender Studios a recording facility in Delmar, NY. Clients include Gibson-endorsed mandolinist Skip Gorman, jazz guitarist George Muscatello, jazz saxophonist Brian Patneaude, Empire Jazz Orchestra, Caroline MotherJudge, The Lustre Kings, Full Circle, Jim Gaudet and The Railroad Boys, and Musicians of Ma'alwyck.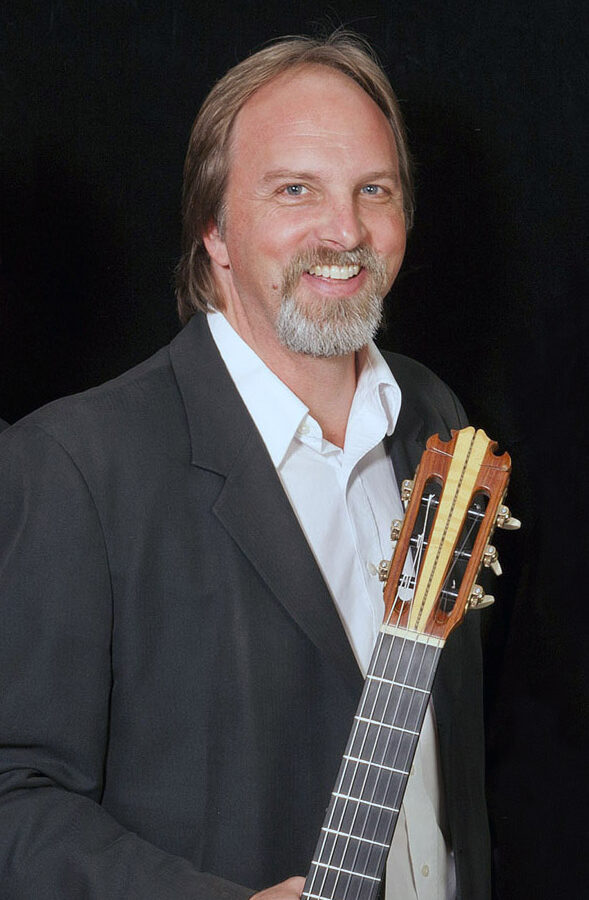 BRETT GRIGSBY
Brett Grigsby has been an audience favorite as both soloist and chamber musician during the past fifteen years. Notable performances include solo concerts at the 92nd Street Y, St. Patrick's Cathedral, an all-Bach program at Steinway Hall, and at the renowned concert series at St. Paul's Chapel in New York City. As a chamber musician, Brett has performed with both his guitar duo, A Piacere, and as a member of various guitar quartets performing at the Domaine Forget International Festival in conjunction with the National Jazz Ballet Company of Montreal. A 1992 Skidmore graduate, Grigsby received his Master's in Guitar Performance from the Mannes College of Music in New York City, where he studied with Peter Segal, Pat O'Brien, Michael Newman, Ben Verdery, and Patrick Roux. Brett has performed in master class settings for Roberto Aussel, Hubert Kappel, Andrew York, Bruce Holzman, Nigel North, and The Los Angeles Guitar Quartet. A dedicated instructor, Brett has held faculty positions at Lehigh University, The College of St. Elizabeth, and Kean University, and he is currently on the faculty at Skidmore College.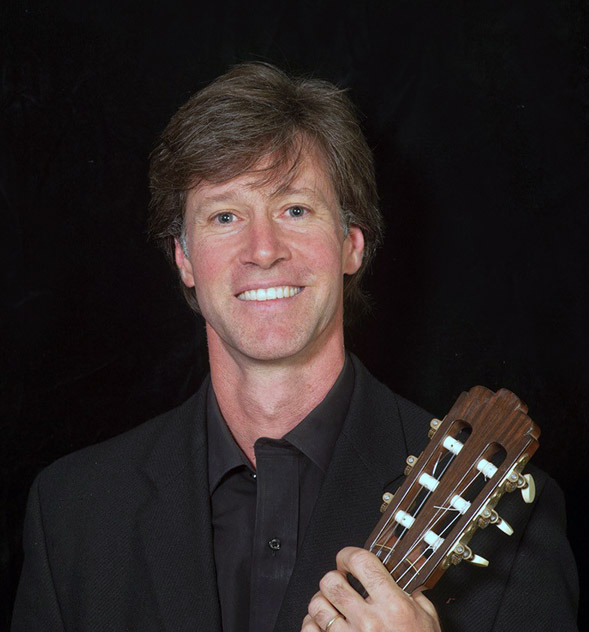 PAUL QUIGLEY
There's nothing like a cruise ship to teach a performer how to become an audience favorite, and Paul has been on the best of them as a featured performer on the Queen Elizabeth II World Cruise as well as the Queen Mary II and Crystal Symphony ships. On dry land, Paul has performed with the Glens Falls Symphony, the College of Saint Rose Camerata, and at the Saratoga Arts Center Theatre, as well as appearances as Troy Music Hall, the Riverside Church Christ Chapel series, the Bowdoin College Summer Chamber Music Festival, Lang Concert Hall at Hunter College, The Spanish Institute, Shakespeare & Company, and the Oberwald Concert Series in Basel, Switzerland.
Paul is a graduate of Schenectady County Community College and the Manhattan School of Music, where he earned AS, BM, and MM degrees in guitar performance. He also recently completed coursework for the New York State Music Certification Program at the College of Saint Rose. Teachers include Joel Brown, Mark Delpriora, Norbert Kraft, and Tony Sano. Paul has performed in masterclasses for Magnus Anderson, Eliot Fisk, David Russell, David Tanenbaum, David Starobin, Luis Zea, and Duo Suonare. He is currently on the faculty of Schenectady County Community College, The College of Saint Rose, and SUNY Adirondack where he teaches classical and electric guitar.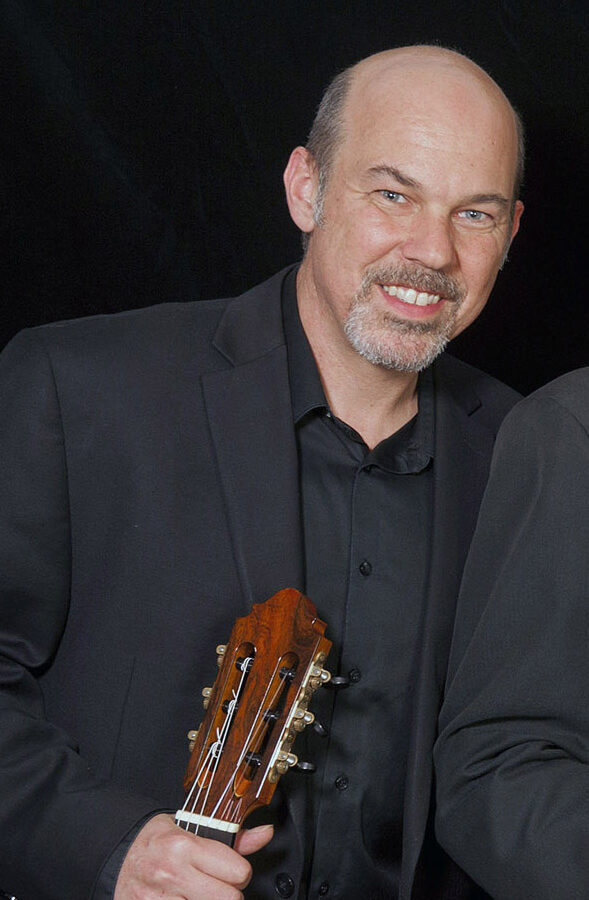 Finger Lakes Guitar Quartet