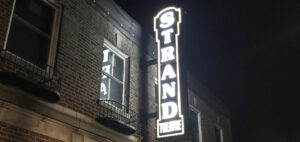 14
Jun
2022
Hudson Falls, New York
Details
Time
: 7:00 pm - 8:30 pm
Venue
: Tuesday - Strand Theater
Address
: 210 Main Street, Hudson Falls, NY
State
: New York
Zip
: 12839
Phone
: 518-832-3484
Contact Website
:
http://www.mystrandtheatre.org
$15/general, $10/seniors, $5/students. This event is part of the Stephen Parsons Music Series.
FINGER LAKES GUITAR QUARTET The FLGQ presents exciting, eclectic programming spanning five centuries, including original arrangements, as well as works commissioned, and premiered by the FLGQ. The Finger Lakes Guitar Quartet is the assemblage of four accomplished guitar soloists, Joel Brown, Brett Grigsby, Sten Isachsen, and Paul Quigley whom have performed throughout the United States, Canada, and Europe. Past performances include, the Eastman School of Music, Ithaca College Guitar Festival, Skidmore College, and the Sandisfield Arts Center, Cleveland Guitar Society, Marietta College, Great Lakes Guitar Society, The Classical Guitar Society of Upstate New York, Keuka College, Utica College.
Call the box office to reserve your seats… 518-832-3484